Skiing is just like riding a bike...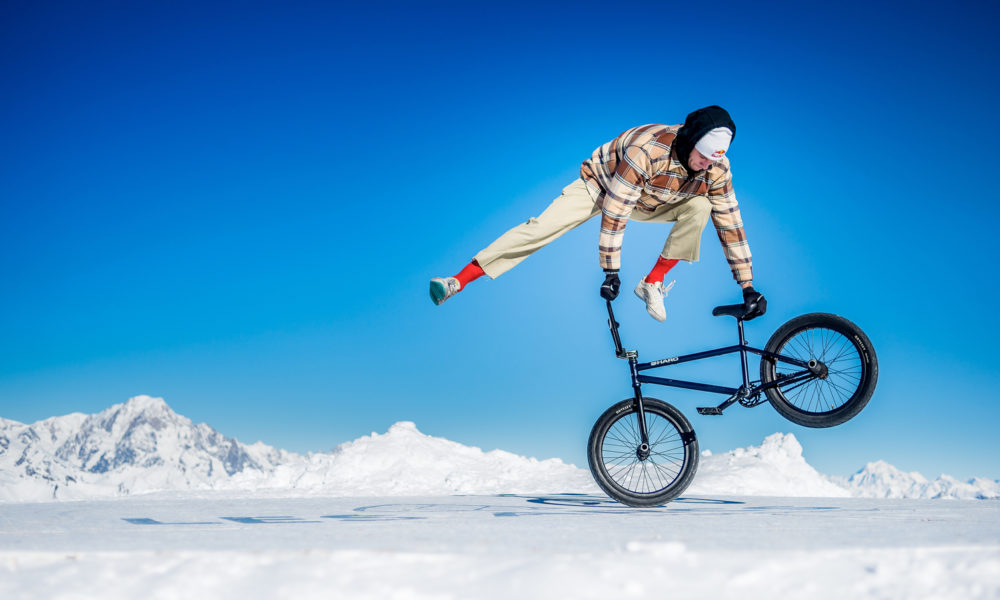 Skiing is jus like riding a bike… sort of 🙂
You might think you ski like a pro after some school trips or a few years of ski school, you've got the medals to prove it rolling around at the bottom of a draw somewhere.…. it may have been a few years but you're sure that once you get back on the slopes it'll all come flooding back. Think again my friend!🙂 Skiing is far from the easiest sport in the world. Every year thousands of people leap back onto the slopes without giving it a second thought but it's not as easy as all that.
There you are at the summit, faced with innumerable white slopes to chose from – some that only look like real ones and are, in fact, sneaky off-piste routes that have been well used but still require a pretty good technical level. Even in the main resort you can encounter all sorts of obstacles when passing from the smooth open slopes to the covered woodland routes – watch out for roots, rocks and icy patches! Then there are the constantly changing snow and weather conditions to anticipate and plan for; predicting the weather accurately in the mountains is nearly impossible but you should always keep an eye on the in-resort weather reports posted around and plan your skiing accordingly.
Don't be disheartened! The professionals are here to give you a hand in everything from your technique on the slopes to your choice of equipment. We know that it's the tiny details like being extra comfy in your ski shoes or having your skis tightened to exactly the right setting for your level that will make a good day skiing into a great one.
Our approach to teaching is quite personalised and focuses on the individual to try and give them the best learning experience out on the slopes. The team is made up of the best of the best and we use a variety of techniques to try and transfer those skills to you. We go at your speed, listening to what you need and adapting the lessons so that everyone gets the most out of their time with us. Our goal is to give quality lessons based on clear teaching to establish a solid foundation with a fun and friendly atmosphere.
Maybe it's your first time ever skiing or you've been a couple of times – if you're just starting out, simple things like not being sure you can stop can be quite scary but there are no shortcuts! If you try to skip the early stages you might look like you can ski but things can quickly become dangerous if you don't have the right reflexes. To give yourself the best chance of success you should trust an instructor to show you the 'right' way to do it.
Maybe you've been skiing for years but now it's time for the kids to join you. Putting them into ski school takes the pressure off you as the teacher and then after each lesson you can enjoy skiing as a family so they can show you everything they learned that day. It's wonderful (even if it might make you a bit jealous) to see how fast they improve and you will be so proud to see them get their medal at the end of the week. You might want to take a couple of lessons yourself at the beginning of the week to make sure they don't show you up too soon!🙂
Even if you have been skiing your whole life and feel like you couldn't possibly get any better than you are now, supreme skier that you are…think again. There is always something new to try in skiing whether it's a different technique, new terrain or a new type of skiing altogether. Why not try ski touring or off-piste skiing? If you've been coming to Les Arcs for years you can even book an instructor just to show you some spots you've never been to – our instructors know all the hidden gems of the mountain and will be happy to share them with you.
We've got so many different options to offer:
For children from 3 years old, teenagers and adults – we take all levels: Group lessons, private lessons, guiding. A couple of hours, half-days, whole-days, for one day, several days or all week – take your pick!
Group lessons are great for meeting new people and motivating each other to improve together throughout the week. Our "All Mountain and Freeride" courses are designed for teenagers to show skiing in all its forms: all terrain, all snow while teaching the young skiers a proper awareness and respect of the mountain environment.
Private lessons are definitely the best option for anyone looking to build up their confidence through 100% tailor-made lesson plans. An instructor just for you can give even the most nervous skier a great boost.
If you are skiing in a group and want a longer session to try some off-piste, a half-day or full-day private guide is ideal. It's also a great option for those who want to improve their technique with friends or family.
We can offer: – Guided off-piste sessions with safety equipment included. Be the first ones down a freshly powdered slope away from the bustling main resort! – Guided sessions for people with reduced mobility or other disabilities so that everyone gets a chance to enjoy skiing.
Our seminars:
Fancy a taking a break with your colleagues? Our mountain-based seminars are a perfect way to bring the team closer together and give everyone a chance to blow off some steam. Our team will take care of everything and will offer you a varied programme of outings and activities. Pick and choose from all the options we offer, e.g. team building sessions, snowshoeing, biathlons, tobogganing, outdoor escape games, helicopter flights, dog sledding etc.
We'll be waiting for you up in Arc 1800 to start your wonderful winter adventure – bookings can be made from 7th October 2020!