Private Ski lesson
for 3 to 5 year-olds
1 Hour for beginners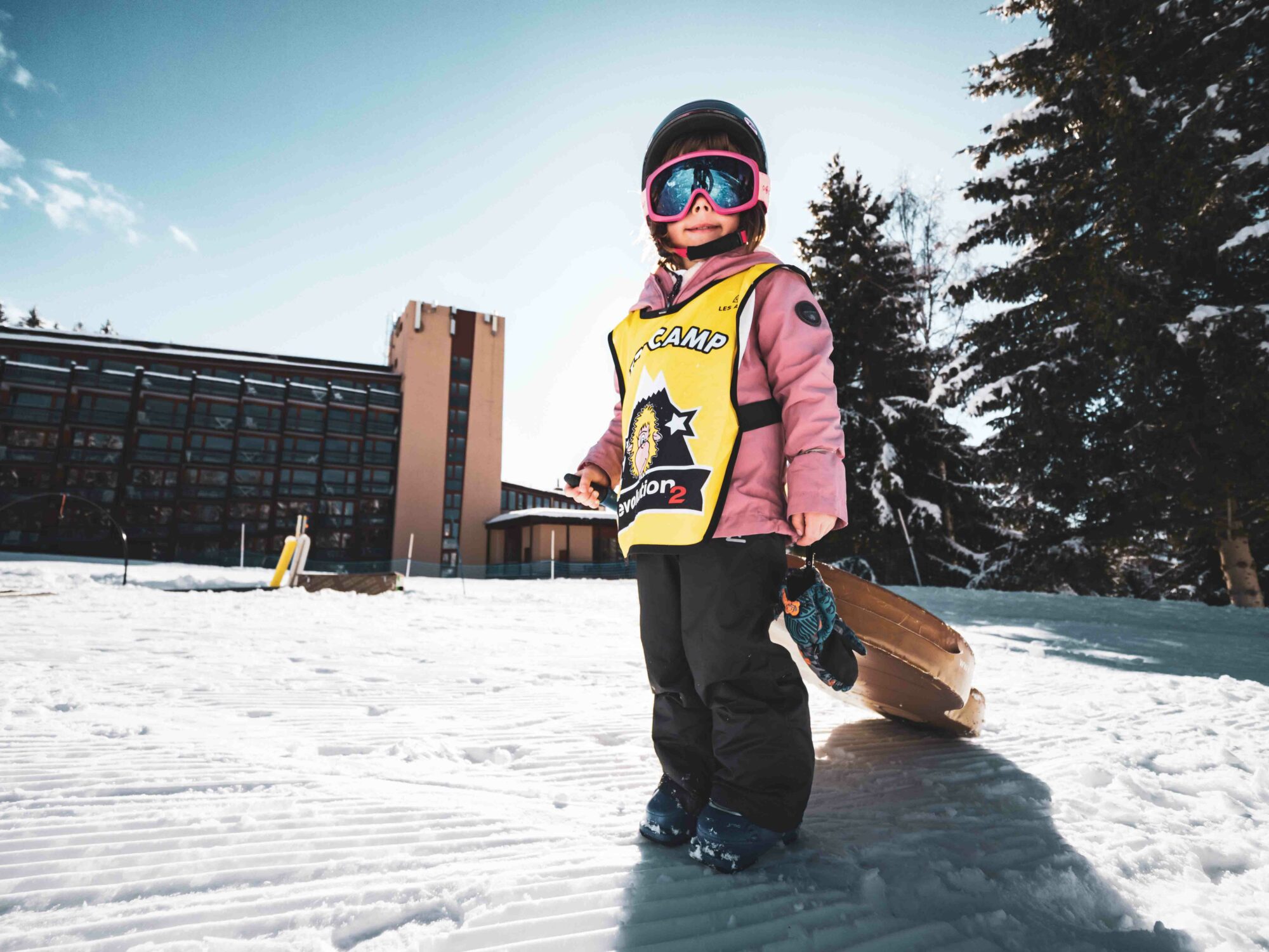 Private Ski lesson for 3 to 5 year-olds
Start them off with the best!
Everyday
2:30 to 13:30 or 13:30 to 14:30
Beginner children between 3 and 5 years old
1 or 2 children per instructor
The instructor will guide your little ones on their first adventure in the jardin d'enfants. These short sessions are ideal for young children so as not to tire them out too much and keep them motivated. Our jardin d'enfants is a safe, enclosed environment with everything needed for a fun first lesson.
55€ per lesson for 1 child
65€ per lesson for 2 children
Prices include : instruction
Prices do not include: equipment hire or insurance.
Individual, personalised learning
Lessons that go at the pace of the child
Experienced instructors
Appropriate teaching environment
Jardin d'enfants Arc Aventures by Evolution 2 Charmettoger village in Arc 1800
Useful information
What should my child wear?
Helmets are compulsory
Make sure your children are equipped with everything they need for good and bad weather: warm water-resistant ski jacket and trousers, thermal underclothes, long socks, water-resistant mittens or gloves, sunglasses or goggles, snoods, suncream and tissues in their pocket.
Where do children learn to ski?
Whatever the age of the child, they usually start in our Jardin d'enfants. It is an enclosed space with the necessary equipment to do one's first turns and to learn to break. Children will go out onto the slopes when the instructor deems them ready (they need to be able to control their speed and direction and stop easily)
Top-tip: Don't take your child out on slopes before they are ready – you put the child and those around you at risk.
Do the instructors speak English?
Our instructors speak French as their first language, but they also speak English and some speak Spanish and German so they can switch during lessons to suite the participants.
Is my child too young for ski school?
Children's group ski lessons: We accept children from 3 years old (having already had their 3rd birthday on or before the 1st day of lessons) You will be asked for proof of age when booking. The groups are set at 6 children maximum and are adapted for their age.
Snowboarding group lessons: 10 years old minimum. The groups are made up of adults and children but decided depending on skill-level.
Snowboarding private lessons: Children can start as soon as they have a board and boots right for their size and weight.
A ski school
like no other
The Arc Aventures ski school in Arc 1800 is here to help you with anything you might need this winter, whether it be on the slopes or out in the mountain wilderness. We offer a wide range of different lessons and guided sessions in groups or individually. With our instructors you can learn to ski or snowboard, go off-piste and snowshoe around Les Arcs.
We have lessons that are adapted to the individual and work hard to help you achieve your sporting goals and make your winter holidays the best yet!
Design and organisation of customised professional events (business committees, team building sessions and professional seminars) in Les Arcs. Request an estimate.